Get Your Patient Feeding Right
When Nutrition is Part of the Medical Management
Mini Series
Get all the help you need with your small animal patients in this easy to attend, fully guaranteed, Online Mini Series™ from CPD Solutions
This is the second online Mini Series I have done, and I have found both so convenient and flexible as they allow me to work around my small children.
I enjoyed it and enjoyed being able to do at my own pace. It's much easier to do the webinars when I have quiet time at home or in practice.
Obesity management – strategies and challenges
The evidence behind dietary management of kidney and liver diseases
Dietary management of chronic gastrointestinal signs
You have a whole year's access to recorded sessions and study notes for reviewing key points
Superb value for money - you learn without travelling or paying for accommodation, childcare or petcare
Watch the recordings on your iPad, mobile, PC or tablet
Self-assessment quiz to 'release' your 8 hours CPD certification
What will I learn on this course?
Obesity management – strategies and challenges
Obesity is a disease – what causes it?
How to prevent obesity
This patient is overweight – how to break the news
The pet owner has agreed to engage into a weight loss programme – what's next?
How do I monitor weight loss progress?
Weight loss has been achieved – how to maintain it
The evidence behind dietary management of kidney and liver diseases
What is in a kidney diet?
My patient is azotaemic – do I recommend a kidney diet?
When and how to recommend diet change in cases of feline chronic kidney disease
What is in a liver diet?
My patient has elevated liver enzyme activity – Do I recommend a liver diet?
When and how to recommend diet change in cases of porto-systemic shunt
When and how to recommend diet change in cases of copper-associated hepatopathy
Dietary management of chronic gastrointestinal signs

My patient has chronic gastrointestinal signs – when do I recommend a diet change?
Is it an adverse food reaction? How to prove it?
What are the diet options available, and what is the evidence behind these diets (including hydrolysed, single-protein source, high fibre, highly digestible and grain-free diets)?
Diet has not helped – what do I do?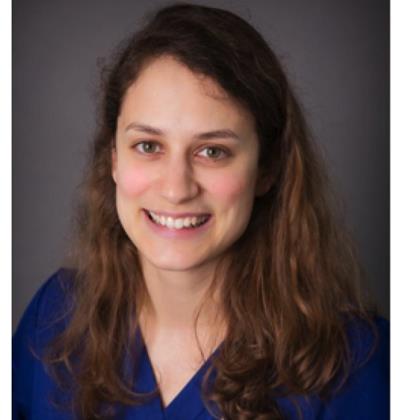 Florence Vessieres
DMV, DACVIM SAIM, dipECVIM (CA), MRCVS

Florence graduated from the Veterinary School of Toulouse, France, in 2013. After two small animal internships in large referral hospitals in France and the UK, she undertook a small animal internal medicine residency at Anderson Moores Veterinary Specialists, Winchester, UK.
Following completion of her residency she worked as an internal medicine specialist in a private referral clinic, before joining Royal Canin in 2018.
Florence was awarded the American and European diplomas of Small Animal Internal Medicine in 2018.
Watch the recordings at a time convenient to you!
The content of the Mini Series will help me very much in my work in practice. It will give me confidence to approach cases in a logical way and reach a working diagnosis and treatment plan, whilst recognising where specialist advice and referral is appropriate.
12 months access to recordings and course materials is included. Please note that these are webinar recordings and not live events. Full details on how to access the Mini Series will be emailed to you.
Take advantage of the easy Online Mini Series™ format and get better outcomes with your dietary management
Just £347 +VAT*
* overseas customers outside the EU will not be charged VAT. Overseas customers in the EU; provide your VAT number and we will refund the VAT.
Price includes all 3 sessions, notes and quiz (8 hours CPD) PLUS unlimited access to recordings and all course materials for 12 months!
No traffic jams or accommodation hassles
No child or pet care to arrange
No rota clashes to worry about and no locum cover needed
Just great CPD and a valuable ongoing resource
100% Money Back Guarantee
Buy with absolute confidence as your purchase is protected by our 100%, no quibble money-back guarantee
Very thorough and comprehensive courses. The course notes are a great addition too.
Need Some Help? Have A Question?
Please call us on 0151 328 0444 and we will be delighted to help.
Alternatively email webinarclub@cpd-solutions.com. Thank you.