Refresh and Revitalise your Surgical Skills
GP Refresh - Surgery
Mini Series
Get right up to date and refine your surgical skills in this easy to attend, fully guaranteed, Online Mini Series™ from CPD Solutions
This is the second online Mini Series I have done, and I have found both so convenient and flexible as they allow me to work around my small children.
I enjoyed it and enjoyed being able to do at my own pace. It's much easier to do the webinars when I have quiet time at home or in practice.
Get back into your surgical groove with this fully flexible online course
Basic Abdominal Surgery
Wounds and Abscesses
Skin Masses
You have a whole year's access to recorded sessions and study notes for reviewing key points
Superb value for money - you learn without travelling or paying for accommodation, childcare or petcare
Watch the recordings on your iPad, mobile, PC or tablet
Self-assessment quiz to 'release' your 8 hours CPD certification
What will I learn on this course?
How to open the abdomen safely and easily
Performing a thorough exploratory laparotomy
How to improve access to all organs
How to recognize what is normal and abnormal
Using photos and videos, demonstrate how to perform
Gastrotomy for foreign body removal
Enterotomy for foreign body removal
Enterectomy for necrotic intestine or tumour
Cystotomy for removal of bladder and urethral stones
Initial management of a critically ill wounded animal
Lavage and debridement techniques for acute wounds
How to decide if a wound can heal by second intention
How to decide when it is appropriate to surgically close a wound
What to do if a wound is too big to close by simple apposition
How to approach a dog with an abscess – is there a foreign body hiding inside?
When can fine needle aspirates be relied upon for a diagnosis
When should a mass be biopsied and what is the easiest way to do it
Suture patterns for subcutaneous tissue and skin closure; use of staples and glue
How to resect a benign mass
Decision making for malignant masses (mostly soft tissue sarcomas)
Staging and what to do if there is lung metastasis
Low grade vs high grade tumours
What size margin should I take?
Masses on the limbs
Large masses
Masses in difficult locations
Can I leave a mass in an old dog?
Feline injection site sarcomas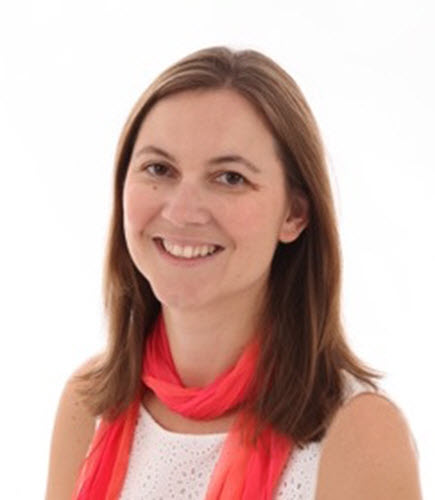 Alison Moores
BVSc(Hons) CertSAS DipECVS FRCVS

Alison graduated from the University of Bristol in 1996. She spent four years in general practice, and worked at the Royal Veterinary College for seven years as an Intern, Resident and then Lecturer in Small Animal Surgery. She joined Anderson Moores Veterinary Specialists in 2008 where she works as a Soft Tissue Surgeon. She is interested in and competent in all aspects of soft tissue surgery, including interventional radiology techniques. Alison became a Diplomate of the European College of Veterinary Surgeons in 2005, and is an RCVS Recognised Specialist in Small Animal Surgery and a Fellow of the RCVS.
Alison regularly gives lectures and webinars to vets and nurses, both in the UK and abroad. She is the Surgery Program co-ordinator for the BSAVA certificate program and an examiner for the RVC's CertAVP. She has been an external examiner for the certificate program at Edinburgh University.
She is involved with the veterinary community and has volunteered as Associate Editor of the Journal of Small Animal Practice, been a member of the BSAVA Education committee and spent 10 years on the committee of the Association of Veterinary Soft Tissue Surgeons, most recently as President.
She co-edited the second edition of the BSAVA 'Manual of Canine and Feline Wound Management and Reconstruction' and has published many book chapters and clinical and research papers.
Watch the recordings at a time convenient to you!
The content of the Mini Series will help me very much in my work in practice. It will give me confidence to approach cases in a logical way and reach a working diagnosis and treatment plan, whilst recognising where specialist advice and referral is appropriate.
12 months access to recordings and course materials is included. Please note that these are webinar recordings and not live events. Full details on how to access the Mini Series will be emailed to you.
Take advantage of the easy Online Mini Series™ format and build your confidence and skills in general small animal surgery techniques.
Just £347 +VAT*
* overseas customers outside the EU will not be charged VAT. Overseas customers in the EU; provide your VAT number and we will refund the VAT.
Price includes all 3 sessions, notes and quiz (8 hours CPD) PLUS unlimited access to recordings and all course materials for 12 months!
No traffic jams or accommodation hassles
No child or pet care to arrange
No rota clashes to worry about and no locum cover needed
Just great CPD and a valuable ongoing resource
100% Money Back Guarantee
Buy with absolute confidence as your purchase is protected by our 100%, no quibble money-back guarantee
Very thorough and comprehensive courses. The course notes are a great addition too.
Need Some Help? Have A Question?
Please call us on 0151 328 0444 and we will be delighted to help.
Alternatively email webinarclub@cpd-solutions.com. Thank you.