GP Refresh - Medicine
Mini Series
Refresh your knowledge in small animal medicine and make sure you're up to date with current recommendations in this easy to attend, fully guaranteed, Online Mini Series™ from CPD Solutions
This is the second online Mini Series I have done, and I have found both so convenient and flexible as they allow me to work around my small children.
I enjoyed it and enjoyed being able to do at my own pace. It's much easier to do the webinars when I have quiet time at home or in practice.
Get to grips with some key areas of small animal medicine
Immune mediated disease – Haemolytic anaemia and thrombocytopenia
The Lower urinary tract- Obstructive disease in the dog and cat
The Liver- Testing and diagnosis of hepatic disease in the dog and cat
You have a whole year's access to recorded sessions and study notes for reviewing key points
Superb value for money - you learn without travelling or paying for accommodation, childcare or petcare
Watch the live meetings OR the recordings on your iPad, mobile, PC or tablet
Self-assessment quiz to 'release' your 8 hours CPD certification
Make sure you're right up to date when you register for this course
What will I learn on this course?
Immune mediated disease – Haemolytic anaemia and thrombocytopenia
The approach and diagnosis of IMHA and ITP
Reading a blood report and blood smear
What ancillary tests and investigation is recommended
Treatment and management of IMHA and ITP
Why and what to do when things go wrong or aren't as you expect them to be
The Lower urinary tract- Obstructive disease in the dog and cat
Physical and functional obstruction in cats and dogs
Uroliths and their management and prevention
Current concepts and management of FLUTD
Techniques to relieve physical and functional obstruction in practice
Management of reflex dyssynergia in dogs
The Liver- Testing and diagnosis of hepatic disease in the dog and cat

Biochemical interpretation with hepatic disease
Functional testing of the liver
Various diagnosis of hepatobiliary disease in dogs and cats
Clinical syndromes associated with hepatobiliary disease
Management of disease and clinical syndromes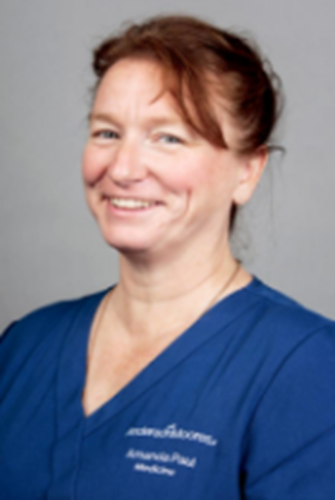 Amanda Paul
BSc(Hons) BVSc(Hons) MVetSt MVIM MANZCVSc IVAS (Cert) MRCVS DipECVIM-CA
After completing a science degree at The University of Sydney, Amanda completed her veterinary studies at The University of Queensland in 1999. Amanda has worked in mixed and small animal general practice where she worked with breeding and sporting dogs and the quarantine service, and completed a Masters in Small Animal Studies. After working in emergency practice in one of Sydney's speciality centres, she completed a residency in small animal medicine and research Masters with a focus on canine respiratory medicine at Murdoch University where she qualified as a Diplomate of the European College of Veterinary Internal Medicine. Having worked in University and private practice in Australia, she now works in the UK at AndersonMoores Veterinary Specialists, liking all aspects of internal medicine.
Attend the Live Sessions or watch the Recordings later - it's up to you!
The content of the Mini Series will help me very much in my work in practice. It will give me confidence to approach cases in a logical way and reach a working diagnosis and treatment plan, whilst recognising where specialist advice and referral is appropriate.
Session 1 – Friday 6th March 2020 2pm-4pm
Session 2 – Friday 20th March 2020 2pm-4pm
Session 3 – Friday 3rd April 2020 2pm-4pm
No special equipment required...just a decent broadband connection
Can't Make One Of The Live Events?
It doesn't matter……all sessions are recorded and you have access to them for a full 12 months after the course.
Take advantage of the easy Online Mini Series™ format and refresh your knowledge and skills in small animal medicine.
Just £347 +VAT*
* overseas customers outside the EU will not be charged VAT. Overseas customers in the EU; provide your VAT number and we will refund the VAT.
Price includes all 3 sessions, notes and quiz (8 hours CPD) PLUS unlimited access to recordings and all course materials for 12 months!
No traffic jams or accommodation hassles
No child or pet care to arrange
No rota clashes to worry about and no locum cover needed
Just great CPD and a valuable ongoing resource
100% Money Back Guarantee
Buy with absolute confidence as your purchase is protected by our 100%, no quibble money-back guarantee
Very thorough and comprehensive courses. The course notes are a great addition too.
Need Some Help? Have A Question?
Please call us on 0151 328 0444 and we will be delighted to help.
Alternatively email webinarclub@cpd-solutions.com. Thank you.
Save 25% with Offer Code MS25A