GP Refresh- Cardiology
Mini Series
Get all the help you need with your clinical cardiology cases in this easy to attend, fully guaranteed, Online Mini Series™ Refresher from CPD Solutions
This is the second online Mini Series I have done, and I have found both so convenient and flexible as they allow me to work around my small children.
I enjoyed it and enjoyed being able to do at my own pace. It's much easier to do the webinars when I have quiet time at home or in practice.
Learn how to Diagnose Congestive Heart Failure (CHF) in dogs: sorting the B-lines from the tram-lines
Diagnosing CHF in cats: how to do a RAPID CAT exam
Managing CHF in dogs and cats: SPAF and beyond.
You have a whole year's access to recorded sessions and study notes for reviewing key points
Superb value for money - you learn without travelling or paying for accommodation, childcare or petcare
Watch the live meetings OR the recordings on your iPad, mobile, PC or tablet
Self-assessment quiz to 'release' your 8 hours CPD certification
What will I learn on this course?
Diagnosing CHF in dogs: sorting the B-lines from the tram-lines
History and clinical examination of dogs in heart failure
Radiography for diagnosing CHF in dogs
Ultrasound for diagnosing CHF in dogs
Common mistakes and pitfalls in diagnosing CHF in dogs
Discussing the key clinical signs
How to get the most from radiographs and ultrasound
Diagnosing CHF in cats: how to do a RAPID CAT exam
Cats do things differently and how to spot this
History and clinical examination of cats in heart failure
How to do a RAPID CAT examination
Radiography for diagnosing CHF in cats
Ultrasound for diagnosing CHF in cats
Getting the most from your clinical examination
Managing CHF in dogs and cats: SPAF and beyond

Diuretic uses and abuses
Discussing the short-term and long-term management of CHF, how to optimise heart failure therapy
Use of diuretics - frusemide, torasemide and beyond
Use of positive inotropes and anti-thrombotic
Monitoring of CHF from afar including SRR
Draining effusions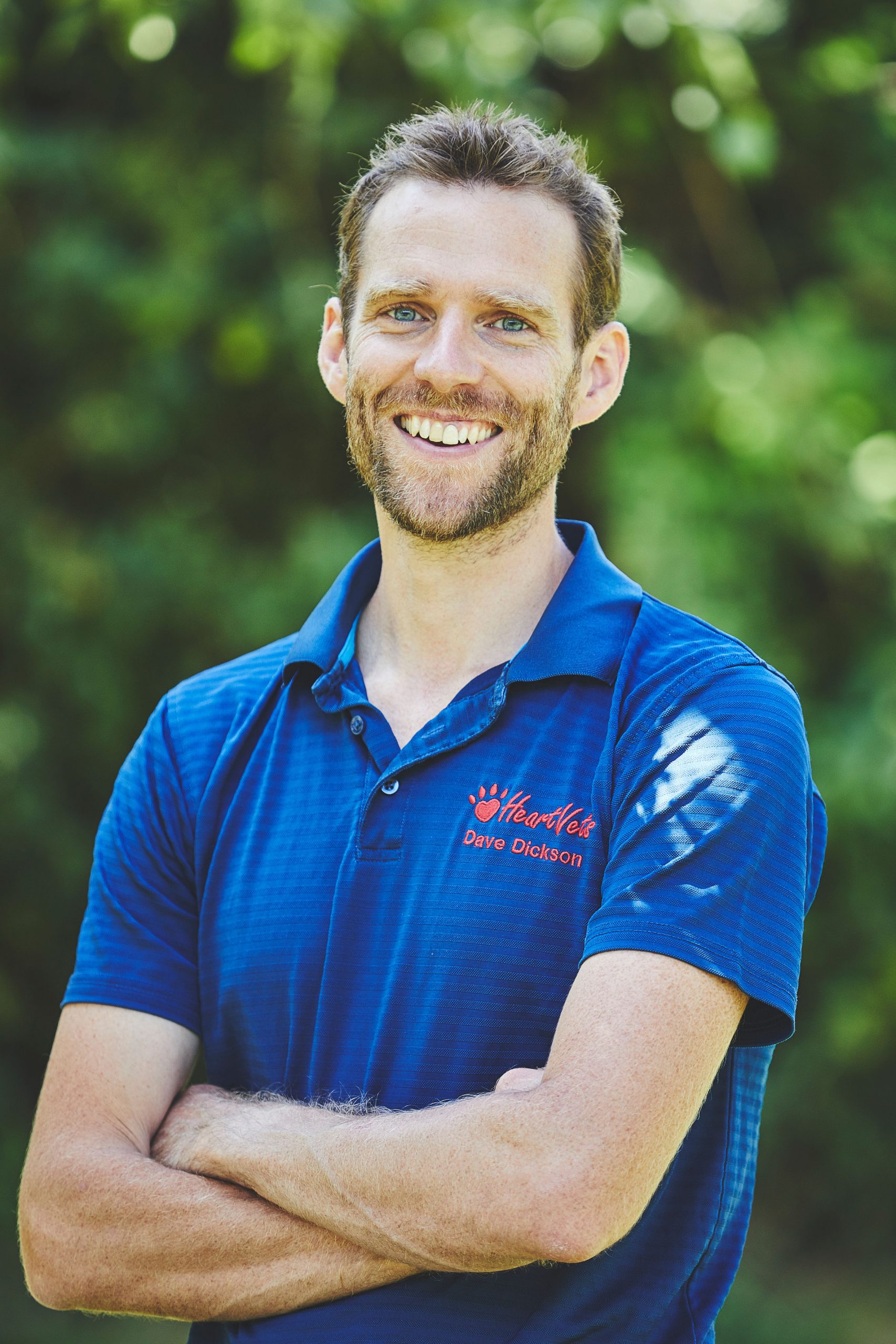 Dave Dickson
DVC MRCVS (RCVS Specialist in Veterinary Cardiology)
Dave Dickson is an RCVS Recognised Specialist in Cardiology, having joined the HeartVets team in 2011. He lives and works in south Wales, where he offers cardiology referral clinics. He also regularly visits Vale Referrals to work alongside Dr. Mark Patteson. Dave regularly lectures regularly to local, national and international audiences has presented research at international conferences. His research into feline dyspnoea won the prestigious Best Research Communication at the European Congress of Veterinary Internal Medicine. He has published many original research articles and collaborates with colleagues in veterinary medicine and human exercise physiology from around the world. He is also on the Doppler Echocardiography list for the Veterinary Cardiovascular Society.
Attend the Live Sessions or watch the Recordings later - it's up to you!
The content of the Mini Series will help me very much in my work in practice. It will give me confidence to approach cases in a logical way and reach a working diagnosis and treatment plan, whilst recognising where specialist advice and referral is appropriate.
Session 1 – Thursday 15th April    12pm-2pm
Session 2 – Thursday 29th April  12pm-2pm
Session 3 – Thursday 13th May   12pm-2pm
No special equipment required...just a decent broadband connection
Can't Make One Of The Live Events?
It doesn't matter……all sessions are recorded and you have access to them for a full 12 months after the course.
Take advantage of the easy Online Mini Series™ format and refresh and refine your small animal cardiology skills
Just £347 +VAT*
* overseas customers outside the EU will not be charged VAT. Overseas customers in the EU; provide your VAT number and we will refund the VAT.
Price includes all 3 sessions, notes and quiz (8 hours CPD) PLUS unlimited access to recordings and all course materials for 12 months!
No traffic jams or accommodation hassles
No child or pet care to arrange
No rota clashes to worry about and no locum cover needed
Just great CPD and a valuable ongoing resource
100% Money Back Guarantee
Buy with absolute confidence as your purchase is protected by our 100%, no quibble money-back guarantee
Very thorough and comprehensive courses. The course notes are a great addition too.
Need Some Help? Have A Question?
Please call us on 0151 328 0444 and we will be delighted to help.
Alternatively email webinarclub@cpd-solutions.com. Thank you.