Look After your Older Patients
Decision making in the Canine Geriatric Patient
Mini Series
Make sure you're right up to date with current thinking on managing older dogs in this easy to attend, fully guaranteed, Online Mini Series™ from CPD Solutions
This is the second online Mini Series I have done, and I have found both so convenient and flexible as they allow me to work around my small children.
I enjoyed it and enjoyed being able to do at my own pace. It's much easier to do the webinars when I have quiet time at home or in practice.
Senior Pet Care: An overview
Approach to the canine geriatric cancer patient
Managing canine medical conditions in old age
Decision making (using case examples) in the treatment of common medical diseases
You have a whole year's access to recorded sessions and study notes for reviewing key points
Superb value for money - you learn without travelling or paying for accommodation, childcare or petcare
Watch the recordings on your iPad, mobile, PC or tablet
Self-assessment quiz to 'release' your 8 hours CPD certification
What will I learn on this course?
Senior Pet Care: An overview
List and understand an overview of the conditions common in geriatric dogs
Learn overall health considerations for geriatric dogs
Understand tools for monitoring quality of life
Think about end of life care and considerations
Approach to the canine geriatric cancer patient
List and understand the common cancers affecting older dogs
Understand a logical approach to staging and diagnosis
Consider a range of treatment options
Understand management of dogs with concurrent disease
Managing canine medical conditions in old age

Understand the management of medical diseases common in old age
Learn how to identify and understand common clinical pathology abnormalities
Think about decision making (using case examples) in the treatment of common medical diseases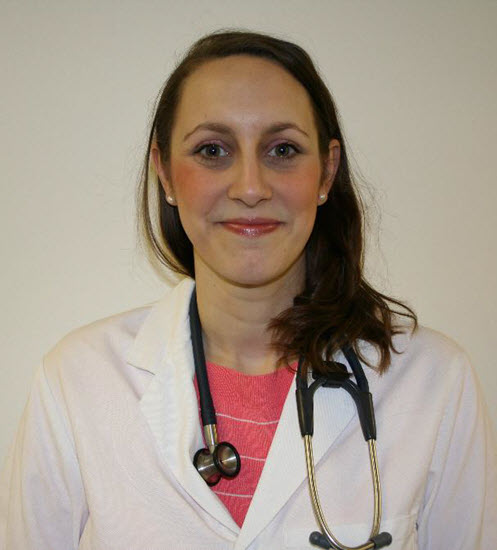 Jenny Helm
BVMS CertSAM DipECVIM-CA FHEA MRCVS 
RCVS-Recognised Specialist in Small Animal Internal Medicine
EBVS® European Veterinary Specialist in Small Animal Internal Medicine
Jenny graduated from the Faculty of Veterinary Medicine, University of Glasgow in 2005; following this she undertook a small animal rotating internship at the Royal Veterinary College in London. She then spent a short spell in small animal practice before returning to Glasgow to undertake a residency in Oncology and Internal medicine.  Jenny obtained her RCVS certificate in small animal medicine in 2008 and passed her ECVIM certifying examination and became a Diplomate of the European College of Veterinary Internal Medicine in September 2012.  Jenny currently works at the University of Glasgow's Small Animal Hospital as a Senior Clinician in Veterinary Oncology and has an interest in canine lungworm, oncology and transfusion medicine (bolstered by her role as a trustee for the Pet Blood Bank UK).
Watch the recordings at a time convenient to you!
The content of the Mini Series will help me very much in my work in practice. It will give me confidence to approach cases in a logical way and reach a working diagnosis and treatment plan, whilst recognising where specialist advice and referral is appropriate.
12 months access to recordings and course materials is included. Please note that these are webinar recordings and not live events. Full details on how to access the Mini Series will be emailed to you.
Take advantage of the easy Online Mini Series™ format and increase your confidence when dealing with your geriatric canine patients
Just £227 +VAT*
* overseas customers outside the EU will not be charged VAT. Overseas customers in the EU; provide your VAT number and we will refund the VAT.
Price includes all 3 sessions, notes and quiz (8 hours CPD) PLUS unlimited access to recordings and all course materials for 12 months!
No traffic jams or accommodation hassles
No child or pet care to arrange
No rota clashes to worry about and no locum cover needed
Just great CPD and a valuable ongoing resource
100% Money Back Guarantee
Buy with absolute confidence as your purchase is protected by our 100%, no quibble money-back guarantee
Very thorough and comprehensive courses. The course notes are a great addition too.
Need Some Help? Have A Question?
Please call us on 0151 328 0444 and we will be delighted to help.
Alternatively email webinarclub@cpd-solutions.com. Thank you.