Get Help with Your Challenging Cats
Complex Cat Cases - Effecting the Best Medicine
Mini Series
Get all the help you need with your challenging cat patients in this easy to attend, fully guaranteed, Online Mini Series™ from CPD Solutions
This is the second online Mini Series I have done, and I have found both so convenient and flexible as they allow me to work around my small children.
I enjoyed it and enjoyed being able to do at my own pace. It's much easier to do the webinars when I have quiet time at home or in practice.
Everything you need for calmer cat practice
Cat Friendly Practice plus tips & tricks for medicating cats
Geriatric Clinics – managing the care of these precious patients
Can't eat won't eat – managing anorexic cats
You have a whole year's access to recorded sessions and study notes for reviewing key points
Superb value for money - you learn without travelling or paying for accommodation, childcare or petcare
Watch the recordings on your iPad, mobile, PC or tablet
Self-assessment quiz to 'release' your 8 hours CPD certification
What will I learn on this course?
Cat Friendly Practice plus tips & tricks for medicating cats
Understand why a Cat Friendly approach is better for the cat, the owner & the vet
Recognise how stress affects a cat's physical & laboratory parameters
Understand the basic principles of becoming a Cat Friendly Practice
Know some of the many ways in which Cat Friendly methods & equipment can have a positive effect on feline patients
Know the many ways to increase the chance of successfully getting medication into cats
Geriatric Clinics – managing the care of these precious patients
Understand the changing physiology & behaviour of elderly cats, plus the most common medical problems, and how these factors all interact to cause ill health
Understand why owners of elderly cats are hesitant to bring their cat to the vet
Devise ways to encourage these owners to bring their elderly cats in to the vet
Understand how changing physiology & disease require vet care to change within the clinic e.g. support for arthritic joints
Can't eat won't eat – managing anorexic cats

Know the most common causes for anorexia/hyporexia in cats
Understand how prolonged hyporexia affects the cat's body
Know different ways to try to stimulate a cats appetite and when it is necessary to place a feeding tube (or consider parenteral nutrition*)
Know how to select which type of feeding tube is most appropriate and how to place them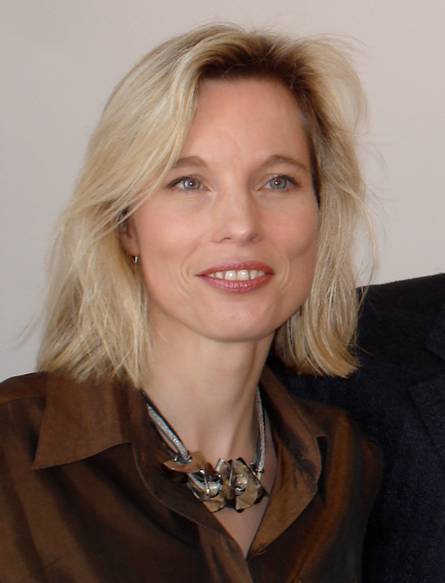 Danièlle A. Gunn-Moore
BSc(Hon), BVM&S, PhD, MANZCVS (Feline), FHEA, FRSB, FRCVS
RCVS Specialist in Feline Medicine
Professor in Feline Medicine
Royal Dick School of Veterinary Studies and The Roslin Institute
Danièlle Gunn-Moore graduated from the R(D)SVS, University of Edinburgh, with the Dick Vet Gold Medal in 1991. After a year in small animal practice she joined The Feline Centre, University of Bristol, initially as the Feline Advisory Bureau Scholar, then the Duphar Feline Fellow, and completed a PhD study into Feline Infectious Peritonitis in 1997. After a short period as Lecturer in Veterinary Pathology, University of Bristol, she returned to Edinburgh to establish the Feline Clinic and became Professor of Feline Medicine in 2006. She is interested in all aspects of feline medicine; she is an internationally recognised expert in her area, has lectured extensively and published over a 150 peer-reviewed research papers, plus many reviews and book chapters. In 2009 she was awarded the BSAVA Woodrow Award for outstanding contribution in the field of small animal veterinary medicine, in 2011 she was awarded the International Society for Feline Medicine/Hill's award for Outstanding Contributions to Feline Medicine, in 2012 the Royal Dick students voted her "The clinician I would most like to be", in 2016 FECAVA awarded her "Increased Vocalisation in Elderly Cats" the most original paper in the European Journal of Companion Animal Practice that year, and in 2017 she became a Fellow of the RCVS and Fellow of the Royal Society of Biology. She shares her home with her husband Frank, a 18 year old Maine Coon boy called Mortlach (named after a Scottish single malt whisky), and a tiny little 18 year old black cat called Sheba-Ardbeg.
Watch the recordings at a time convenient to you!
The content of the Mini Series will help me very much in my work in practice. It will give me confidence to approach cases in a logical way and reach a working diagnosis and treatment plan, whilst recognising where specialist advice and referral is appropriate.
12 months access to recordings and course materials is included. Please note that these are webinar recordings and not live events. Full details on how to access the Mini Series will be emailed to you.
Take advantage of the easy Online Mini Series™ format and manage your challenging feline patients calmly and effectively
Just £347 +VAT*
* overseas customers outside the EU will not be charged VAT. Overseas customers in the EU; provide your VAT number and we will refund the VAT.
Price includes all 3 sessions, notes and quiz (8 hours CPD) PLUS unlimited access to recordings and all course materials for 12 months!
No traffic jams or accommodation hassles
No child or pet care to arrange
No rota clashes to worry about and no locum cover needed
Just great CPD and a valuable ongoing resource
100% Money Back Guarantee
Buy with absolute confidence as your purchase is protected by our 100%, no quibble money-back guarantee
Very thorough and comprehensive courses. The course notes are a great addition too.
Need Some Help? Have A Question?
Please call us on 0151 328 0444 and we will be delighted to help.
Alternatively email webinarclub@cpd-solutions.com. Thank you.