Assistance Animal Partnerships: Psychological Perspectives in practice
Mini Series
Understand the relationship between a person and their assistance animal in this easy to attend, fully guaranteed, Online Mini Series™ from CPD Solutions
This is the second online Mini Series I have done, and I have found both so convenient and flexible as they allow me to work around my small children.
I enjoyed it and enjoyed being able to do at my own pace. It's much easier to do the webinars when I have quiet time at home or in practice.
Differentiating between an assistance and emotional support animal
Exploring the distinct role of emotional support animals
Introducing relationship-centred care
You have a whole year's access to recorded sessions and study notes for reviewing key points
Superb value for money - you learn without travelling or paying for accommodation, childcare or petcare
Watch the recordings on your mobile, PC or tablet
Self-assessment quiz to 'release' your 8 hours CPD certification
What will I learn on this course?
Understanding the person-assistance animal relationship
Explain and explore the differences between an assistance animal (including medical assistance dogs) and emotional support animals (ESA)
Identify different types of assistance animals and their contexts, including case studies of assistance animal partnerships
Introduce Attachment Theory as model for understanding person-assistance animal relationships
Implications for veterinary practice
Emotional Support animals and mental health
Develop understanding of what an emotional support animal is and how this is different to a pet/companion animal
Explore the types of mental health difficulties emotional support animals may help with, including case study examples
Psychological understandings of the person -ESA relationship
Implications for veterinary practice
Relationship-centred care and assistance animal partnerships

Identifying the importance and principles of relationship-centred care
Compassionate communication skills
A partnership in care: Empathy and shared decision making
Considerations for bereavement and loss support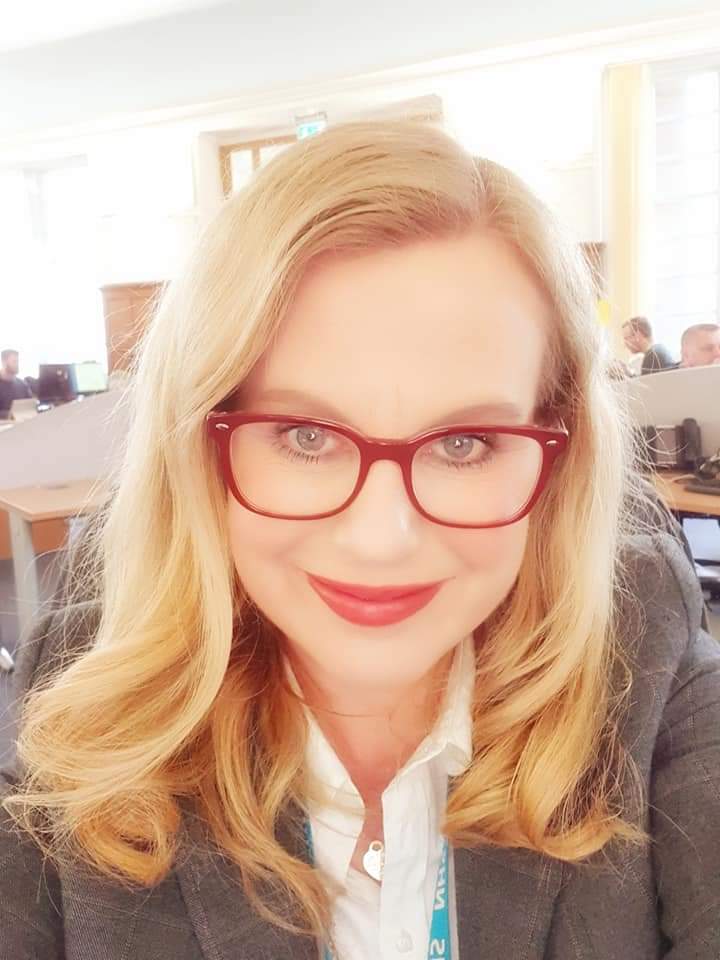 Dr Susie Dawson
DCounsPsych, PhD, CPsychol
Dr Susie Dawson is an HCPC Registered Counselling Psychologist and Chartered Psychologist with The British Psychological Society. Susie works with the NHS in a consultancy role within a Complex Safeguarding Team and also has a private practice. Susie has two doctorates (DCounsPsych; PhD); her Professional Doctoral Research (2015) investigated veterinary surgeons' experiences of depression. In Susie's research PhD (2007) she investigated caregivers' lived experiences of companion animal euthanasia and identified the concept of responsibility grief. Susie has presented her research findings at conferences internationally (Canada, Japan & Vienna) and to BVNA, BEVA and BSAVA. Susie has developed and delivered training programmes for veterinary surgeons and nurses, including being a touring guest speaker for Hills Pet Nutrition. Susie has two master's degrees; in addition to Susie's first degree she also has PGCE and is a qualified teacher. Susie is trained in advanced skills in compassion focused therapy and Dialectical Behavioural Therapy Skills. Susie has a particular interest in neurodiversity, trauma sensitive mindfulness and compassion-focused approaches to self-care. Before becoming a psychologist Susie worked with a number of animal welfare charities including, The Blue Cross, The RSPCA and RSPCA International in post war Bosnia.
Watch the recordings at a time convenient to you!
The content of the Mini Series will help me very much in my work in practice. It will give me confidence to approach cases in a logical way and reach a working diagnosis and treatment plan, whilst recognising where specialist advice and referral is appropriate.
12 months access to recordings and course materials is included. Please note that these are webinar recordings and not live events. Full details on how to access the Mini Series will be emailed to you.
Take advantage of the easy Online Mini Series™ format and understand the relationship between your clients and their assistance animals
Just £227 +VAT*
* overseas customers outside the EU will not be charged VAT. Overseas customers in the EU; provide your VAT number and we will refund the VAT.
Price includes all 3 sessions, notes and quiz (8 hours CPD) PLUS unlimited access to recordings and all course materials for 12 months!
No traffic jams or accommodation hassles
No child or pet care to arrange
No rota clashes to worry about and no locum cover needed
Just great CPD and a valuable ongoing resource
100% Money Back Guarantee
Buy with absolute confidence as your purchase is protected by our 100%, no quibble money-back guarantee
Very thorough and comprehensive courses. The course notes are a great addition too.
Need Some Help? Have A Question?
Please call us on 0151 328 0444 and we will be delighted to help.
Alternatively email webinarclub@cpd-solutions.com. Thank you.