Treating Aggressive Sarcomas and Carcinomas in Small Animal Practice
Mini Series
Get all the help you need with your cancer patients in this easy to attend, fully guaranteed, Online Mini Series™ from CPD Solutions
This is the second online Mini Series I have done, and I have found both so convenient and flexible as they allow me to work around my small children.
I enjoyed it and enjoyed being able to do at my own pace. It's much easier to do the webinars when I have quiet time at home or in practice.
All about soft tissue masses (including feline injection site sarcoma)
All about bone tumours and splenic tumours
All All about the approach….. to intranasal tumours, oral tumours, anal gland and urogenital tumours.
You have a whole year's access to recorded sessions and study notes for reviewing key points
Superb value for money - you learn without travelling or paying for accommodation, childcare or petcare
Watch the recordings on your iPad, mobile, PC or tablet
Self-assessment quiz to 'release' your 8 hours CPD certification
Get the knowledge and confidence you need to get the best outcomes in these patients in your practice
What will I learn on this course?
Introduction & all about soft tissue masses (including feline injection site sarcoma)
A little bit of (relevant!) cancer biology, how we can use it to interpret pathologist's reports, and how to make treatment decisions when no "standard" treatment exists.
Principles of cancer chemotherapy, different types of medical anticancer treatment including metronomic chemotherapy and tyrosine kinase inhibitors
Types of radiation therapy available and when to refer
Other anti-cancer therapies worthy of consideration.
Approach to soft tissue masses; diagnostic steps and differential diagnoses including histiocytic sarcomas
All about the feline injection site sarcoma
All about bone tumours & splenic tumours
Approach to a bone tumour; diagnostic steps and differential diagnoses.
Osteosarcomas; diagnosis, staging and the latest on different treatments available including limb-spare surgeries as well as palliative options
Approach to splenic tumours, with and without haemoabdomen
All about haemangiosarcomas; different types and different prognoses; diagnosis, differential diagnoses, medical and surgical management
All about the approach….. to intranasal tumours, oral tumours, anal gland and urogenital tumours.

Looking at the diagnostic approach and management of oral, nasal, anal gland and urogenital tumours. Covering:
Making the diagnosis
Assessing the risk / presence of metastasis
Options for medical, surgical and other means of treatment
Potential pitfalls in management
Key points in the management for patients on a budget.
Course conclusion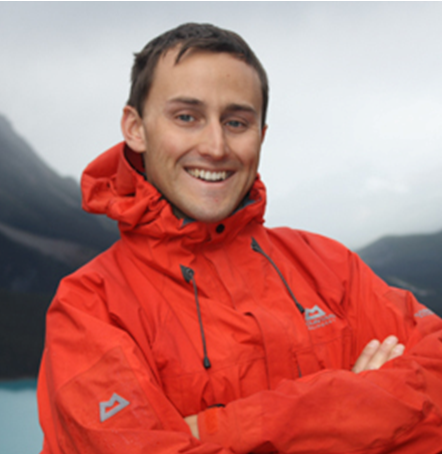 Owen Davies
MA VetMB MVetMed MANZCVS(SAM) DACVIM(Oncology)
American Specialist in Veterinary Oncology
Owen graduated from Cambridge University in 2005 and worked in a rural practice for three years before undertaking a rotating internship and then two years of work for charities, at first in India and then back in the UK. In 2011 he moved to work in a large hospital practice and emergency centre where he focused on general medicine, and in 2014 he moved to the Royal Veterinary College to further specialize in veterinary oncology. After completing his residency term at the Royal Veterinary College he started work for Highcroft Referrals in 2017.
Owen passed examinations to award him membership of the Australian & New Zealand College of Veterinary Scientists (chapter of Small Animal Medicine) in 2012 and passed speciality examinations of the American College of Veterinary Internal Medicine in 2017.  He was awarded American Specialist status (Veterinary Oncology) in 2018.  Owen holds a Master's degree based on research into canine lymphoma and is interested in all aspects of medical oncology, especially haematopoietic malignancies, targeted therapy for cancer and paraneoplastic disease.
Watch the recordings at a time convenient to you!
The content of the Mini Series will help me very much in my work in practice. It will give me confidence to approach cases in a logical way and reach a working diagnosis and treatment plan, whilst recognising where specialist advice and referral is appropriate.
12 months access to recordings and course materials is included. Please note that these are webinar recordings and not live events. Full details on how to access the Mini Series will be emailed to you.
Take advantage of the easy Online Mini Series™ format, increase your confidence and get better outcomes with your cancer patients
Just £347 +VAT*
* overseas customers outside the EU will not be charged VAT. Overseas customers in the EU; provide your VAT number and we will refund the VAT.
Price includes all 3 sessions, notes and quiz (8 hours CPD) PLUS unlimited access to recordings and all course materials for 12 months!
No traffic jams or accommodation hassles
No child or pet care to arrange
No rota clashes to worry about and no locum cover needed
Just great CPD and a valuable ongoing resource
100% Money Back Guarantee
Buy with absolute confidence as your purchase is protected by our 100%, no quibble money-back guarantee
Very thorough and comprehensive courses. The course notes are a great addition too.
Need Some Help? Have A Question?
Please call us on 0151 328 0444 and we will be delighted to help.
Alternatively email webinarclub@cpd-solutions.com. Thank you.