Presenter: Matt Gurney BVSc CertVA DipECVAA MRCVS
European Recognised Specialist in Anaesthesia & Analgesia
Northwest Surgeons
About The Webinar

Critical patients present with complex or multiple problems. Providing analgesia to the painful cases is essential, but how can you safely provide analgesia? This webinar will cover the application of common analgesics used in practice and expand your knowledge of less-well known analgesics to help you provide optimal analgesia to your critical dogs and cats.
Watch The Webinar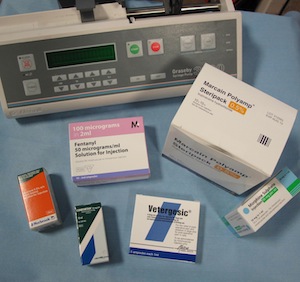 Click Here to watch the recording (please be patient whilst the presentation fully loads in your internet browser).
CPD/CE Certificate